Welcome to Comicker Press! Since 2015, we have been an online publisher dedicated to promoting diverse voices and stories through partnering with and selling creator-owned graphic novels. We're passionate about helping artists get their work published while allowing them to keep creative control — our commitment to creator ownership sets us apart from other publishers. Our mission is to bring the best of independent comics to the world, so come and explore the world of independent graphic novels with Comicker Press!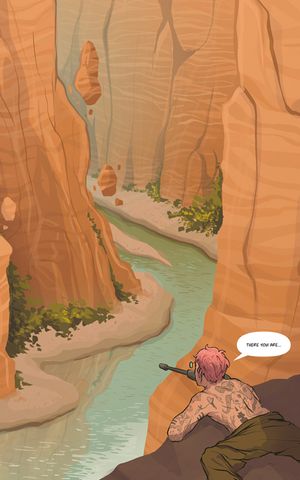 We Help get you published
We believe in working closely with our creators to ensure their success. That's why we offer a straight partnership model that puts creators firmly in control. Our team guides our artists, from developing their pitches to publishing their work, to make the process as smooth as possible. Our graphic novels are registered with the Library of Congress, meaning schools and academic institutions can have access to our stories, making them valuable educational tools.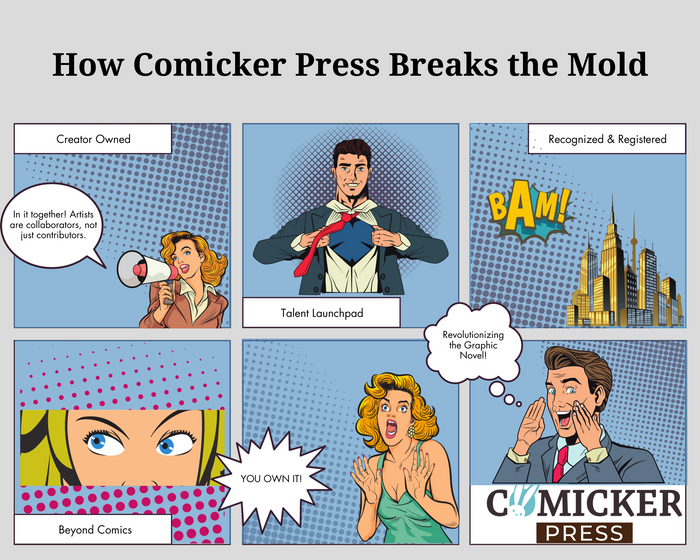 About Our ARTISTS
Meet our team of Artists that call Comicker Press home.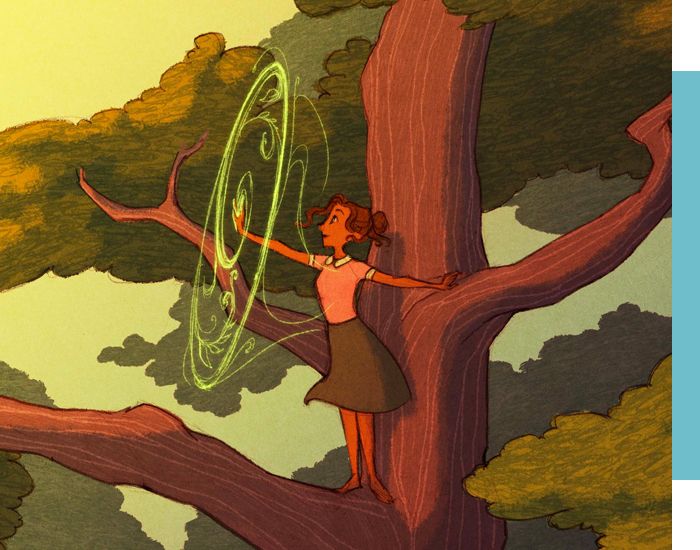 Why Publish with Us
When you choose Comicker Press, you can expect:
Innovative and thought-provoking graphic novels that explore unique stories

A commitment to diversity and inclusiveness

A focus on supporting creators with developing and publishing their works

A sense of community and collaboration with fellow indie comics creators