Get to Know Our Creative Team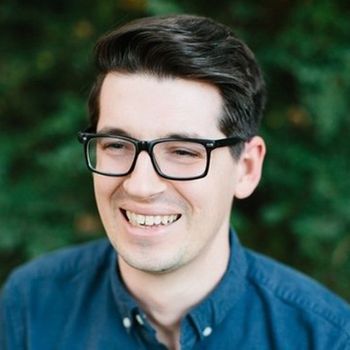 Ben Humeniuk
Author | Artist
Ben Humeniuk is a comic creator and educator whose works include the MG fantasy series Waking Life, the YA graphic novella BRO-D CAN'T BE BROKEN, the Middle Grade STEM-oriented Magnificent Makers series. He writes, draws, colors, and letters his own work, seeking to create stories that entertain while inspiring empathy and understanding, and he lives in the Houston, TX area with his wife and three children.
Writer, Pencils, Ink, Colors, Lettering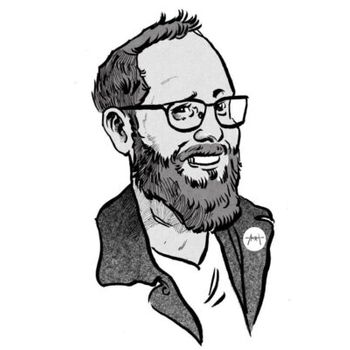 Chris Anderson
Artist | Comics | Storyboard | Concept
Comic book, storyboard artist, writer, singer/songwriter. Co-creator of Lost Angels, Chaotic Neutral, SPECTRAL.
Should you choose to cross the threshold you will behold visions the likes of which may melt your brain. So be sure to wear your tin hat. I will be posting projects in the works, process videos, selections from my sketchbooks and complete short stories. My goal is to give you an overview of how a comic book artist ticks and to, maybe, pass out some sweet treats along the way. Join me, damnit!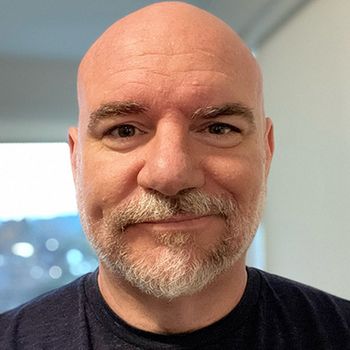 Dave Accampo
Writer | Designer | Producer
David Accampo has pursued his creative vision as a writer, director, producer, and designer—creating and telling stories in a variety of media.
He writes comic books, including the creator-owned graphic novels Lost Angels (Comicker Press), Sparrow & Crowe (Hermes Press), and The Margins (Fanbase Press), as well as stories for other publishers, including DC Comics and Six Foot Press.
He has won awards and garnered critical acclaim for his films and audio productions, including the podcast audio drama, Wormwood: A Serialized Mystery. He also recently wrote for NBCUniversal's short-lived SERIES gaming app.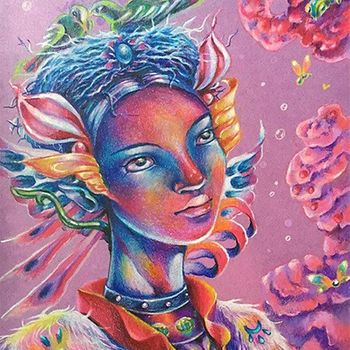 Kat Kralowec
Artist | Painter | Illustrator | Writer | Tattoo Artist
Kathleen Kralowec is a multitalented artist, writer, and designer based in New York. She holds a Bachelor of Arts degree in Studio Art with a minor in Philosophy from Scripps College in Claremont, and a Master of Fine Arts from UC Santa Cruz's Digital Arts and New Media program. With a diverse skill set, she has self-published two comic books and three oracle decks featuring her original writing and illustrations. Additionally, Kralowec has professional experience in the game industry, where she has worked as an animator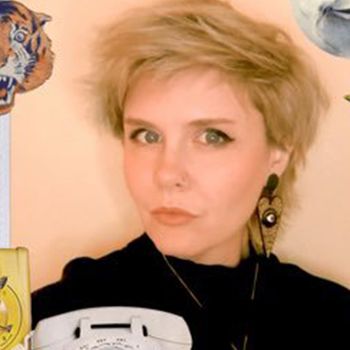 Kate Sherron
Comic Artist | Writer | Professor
Kate Sherron is an artist, writer, and Professor of Sequential Art at Savannah College of Art + Design. Kate has worked on a number of licensed all-ages properties and creator-owned projects for older readers. She lives and works in Savannah, GA.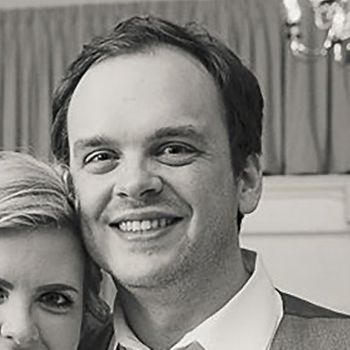 Tyler Ellis
Artist | Comics | Storyboard | Concept
Tyler is a reincarnated cat living in Austin, TX. He writes and illustrates and is currently working on the ongoing comic CHIMERA. His influences stretch from SNES RPGs to Hayao Miyazaki.
NOMINATED FOR A 2018 DWAYNE MCDUFFIE AWARD FOR DIVERSITY!